Brief introduction
Division of Electron and Electricity Measurement Technology (hereinafter referred to as electron and electricity) covers the electromagnetic, radio, time and frequency, communications and optical, etc. Division of electron and electricity are mainly responsible for east China area and Shanghai in electromagnetic and radio, time and frequency, communication and the establishment of the highest public standards of measurement in the field of optical, preservation, dissemination or traceability, product quality inspection, testing methods, etc.
The electron and electricity laboratory is located in Zhangheng Road and TianLin Road, configuring the metering equipment with international advanced level, and providing customers with first-class metrology testing services.
The division of electron and electricity is made by four laboratories, with the electrical instrument and the high voltage laboratory, the electromagnetic parameters of the laboratory, the electronic and time-frequency parameter research laboratory, the communications and optical parameters. The business covers the DC signal, AC signal, pulse signal, high frequency and microwave signal, visible and invisible light measurement, reaching an advanced level across the country now. The division have a national benchmark mirror to gloss, DMMs verification equipment such as east China highest measurement standard 47, voltage resistance tester and safety verification device such as the highest standard of Shanghai 29 items, mainly in the service of electronic products, electrical equipment, power equipment, communications equipment, steel production, petrochemical industry, magnetic materials, aerospace, satellite navigation, new materials, automobile manufacturing, construction, the production research and use of electromagnetic compatibility in sectors such as agency, at the same time also in service of hospitals, measurement testing, measurement instrument manufacturing units.
The division of electron and electricity carry out a number of provincial-level scientific research projects every year, and undertake the national metrological specification, national standards, international standards, task and revising. Since the 1990s, the division of electron and electricity successively won the Shanghai science and technology progress prize, general administration of quality supervision, inspection and quarantine, China association of analysis test and the Shanghai bureau of quality and technical supervision 20 awards, etc.
Service features
1、New Energy Measurement
With the continuous promotion and application of new energy sources such as photovoltaic and wind power generation, the measuring accuracy and electricity meters of those relevant voltage and current transformer has become the key parameters in the assessment of their generating capacity and the trade settlement. Among them, the PV inverter efficiency and its power quality is a key performance indicators. SIMT provides the measurement for many enterprises such as Pudong airport PV power plant, Zhangjiakou mega wind farms, SINOVEL, Luneng wind farm, Datang electric power, providing technical supports for the development of new energy sources.
2、International Measurement Services of Electric Energy Meters
With the enhancement of manufacturing technology of electric energy meters, China has moved from a big producer to a powerful producer in the electric energy meter. In order to meet the improving demands of the export measurement for the enterprise, SIMT obtains the measurement qualifications of electric energy meters, including IEC, and EN, and ANSI, and performs well in assessment of "OIML R46 Laboratory of mutual recognition of international recommendations" hosted by the national quality General Organization. Moreover, SIMT cooperates with Netherlands national measurement Institute (NMi) in terms of the services for China enterprise to obtain MID certification to enter into EU markets. SIMT provides measurement services for China meter export enterprises throughout the year, thus helping our energy meter manufacturer to expand the international market and promote the exports of electric energy meters. SIMT provides supports for the development of China's instrumentation industry all the time.
3、Measurement Services of Weak DC Current
Detecting weak DC signal, as a developing technology, have important significance for promoting the development of related areas, since it is an important means to explore high technologies and discover new laws of nature. Thus, the measurement demands of the weak DC current are increasingly urgent.
SIMT expands the measurement capabilities in the field of weak DC current, and strengthen the technical capacity to serve the community. These capabilities Items of business become a new growth point in the business, since they meet the measurement requirements of small weak DC current for many nuclear power enterprises.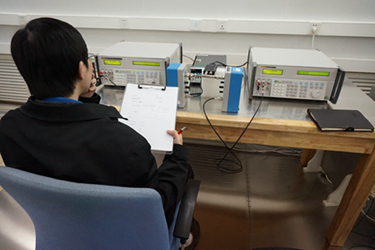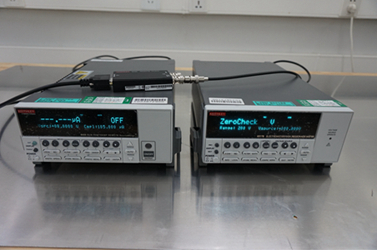 4、 AC Standard Resistor
The digital AC resistance calibration system was constructed. A kind of quasi-balance resistance bridge based on electronic inductive voltage divider (EIVD) was used to measure AC resistance and time constant. The resistance range of the system is 1Ω~10kΩ and the frequency range is 50Hz~1kHz. The system can measure time constant from (1~500)ns. The optimal relative uncertainty is at 10-6 level for resistance and a few ns for time constant. The calibration system can be used to measure AC/DC resistor and resistance box.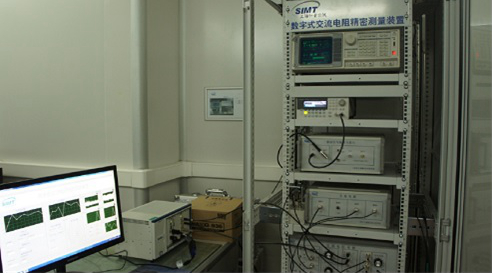 Contact: Feng Jian, Tel: 86-21-38839800-32113
5、 Battery Charge and Discharge System Calibration
The DC shunt calibration system was constructed. It was built based on automatic DC current comparator. The accuracy was at 10-6 level at the current range of (0~2000)A. Furthermore, a kind of AC/DC ammeter was equipped to measure current up to 10000A with the accuracy of ±0.005%. They can be used to calibrate instruments like battery charge and discharge system, Lithium battery charge and discharge tester, battery tester and so on.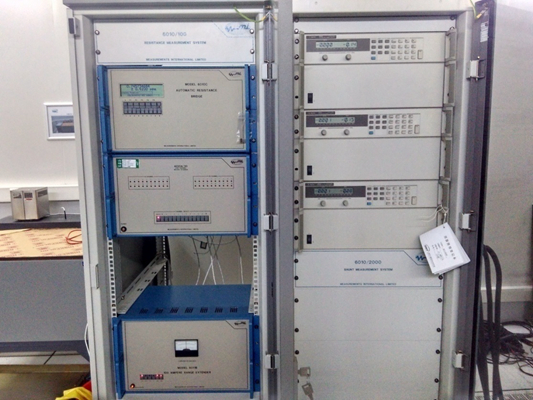 Contact: Feng Jian, Tel:86-21-38839800-32113
6、 Test of High-Temperature Measurement of Permanent Magnetic Material
The high-temperature measurement system for Permanent magnetic material was constructed. They can be used to test AlNiCo, NdFeB and ferrite material. The temperature range is from room temperature to 100°C. It is authorized by CNAS and CMA, providing reliable testing service for the East China region including national defense, aerospace, aviation, information, new energy and other fields.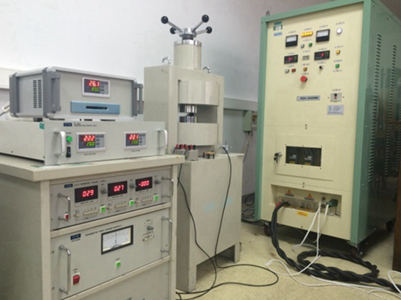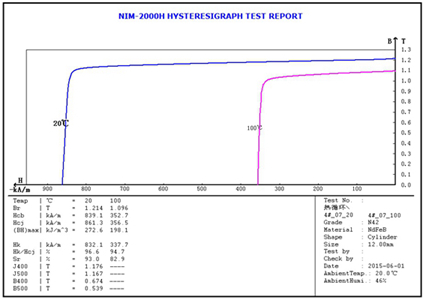 Contact:Yang Xin, Tel:86-21-38839800-32110
7、GNSS Navigation and LBS Product Detection
The laboratory based on national GNSS navigation and positioning service product quality supervision and inspection center (Shanghai) can carry out the detection based on product categories including GNSS timing products (module), GNSS navigation product (module), GNSS measurement products (module), integrated navigation , location service terminal products (module) and so on. The center passed CMA/CAL accreditation, CNAS laboratory accreditation, whose qualification covering 45 national standards and industry standards, to meet the inspection demands of government management department, authorization management mechanism, the producer and user.
The laboratory equips with special device. There are five platforms including GNSS cable product testing platform, GNSS products wireless testing platform, antenna testing platform, the static and dynamic testing platform, interface of integrated testing platform, which can provide test service for GNSS timing products (module), GNSS navigation product (module), integrated navigation and location service terminal products (module). The center has the ability to test the Beidou navigation (RDSS, RNSS) terminal, which meet the GNSS testing requirement industry chain, including chip, OEM card, antenna, car navigation terminal, ship navigation terminal, navigation terminal, timing terminal, time keeping terminal. The detection covers electrical field, mechanical field, electromagnetic field. The laboratory infrastructure and technical building capacity satisfy the requirements of "The Beidou Satellite Navigation Product Quality Testing Agency".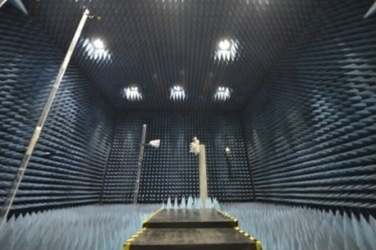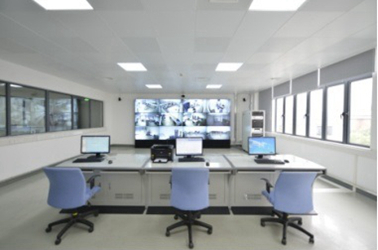 1、Special chamber of GNSS products detection 2、Navigation product integrated control platform 3、Multi station detection platform 4、Dynamic GNSS testing platform
8、Photovoltaic Industry
Our standard device of solar energy can realize the comprehensive measurement of the photoelectric performance of the steady-state and transient-state solar simulator and calibration of the standard solar cell. The project is aimed at the spectral distribution, spectral heterogeneity and spectral instability of the solar simulator and key indicators of solar cell(Such as Pmax, Imax, Vmax, Isc, Voc, FF, Eff, Rs, Rsh and IV curves, spectral responsively, etc.). The test system is established with fully research which can be applied for both laboratory and field instrument measurement and has provided testing services for various measurement technology and solar cell module manufacturers in east China such as Shanghai Zhengtai Solar Technology limited; Shanghai Youtai solar energy limited; Jiangxi LDK Solar limited; Jiangsu Shuntian solar energy limited and so on.
9、Medical and Health Categories
In 2015, three Shanghai Metrological Verification Regulations were issued, including electrosurgical generator, cardiac defibrillator and medical magnetic resonance imaging system, all drafted by three members of the medical measurement service team in the optical laboratory.
The electrosurgical generator is a kind of electrosurgical instrument, which acts as a replacement of mechanical scalpels for tissue cutting. Our optical measurement team has covered the ability of testing the power of cut, coagulation and measuring the leakage current.
Cardiac defibrillators are currently widely used in clinical rescue. Our optical measurement team has established testing items of output energy, charging time.
Medical magnetic resonance imaging system (MRI) is a large medical equipment being used in the diagnosis in hospital. It covers the basic coverage of the human body, which works significantly better than the X-ray CT machine in the soft tissue inspection field. Our optical measurement team supply the calibration service for testing items like signal to noise ratio, image uniformity, spatial linearity, spatial resolution, low contrast resolution, layer thickness, aspect ratio and so on.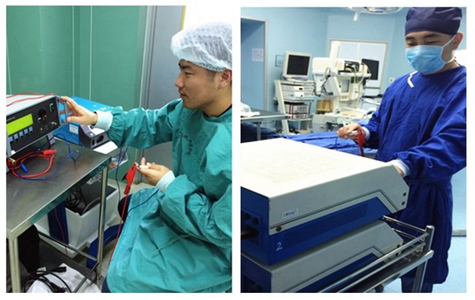 10、Optical Communication and Wireless Communication
The ZigBee system calibration device established by SIMT achieves the goal of calibration for ZigBee testers, RF index testing of ZigBee transmission module and OTA test of ZigBee module. BY studying IQ imbalance and interference increasing methods, we complete the quantitative adjustments of EVM for ZigBee signal, both in protocol and non-protocol status, providing technical support for the development and application of ZigBee products.
As for the calibration of RFID Testers, members of the Institute of Electrical and Electronic Communications have applied for drafting national measurement technical method " Calibration Specification for Radio Frequency Identification (RFID) Testers ", and have finished the establishment of the RFID system calibration device through the technical project "the calibration device establishment and calibration method research on RFID testers". The RFID calibration device establishment is used in the calibration of RFID testers now.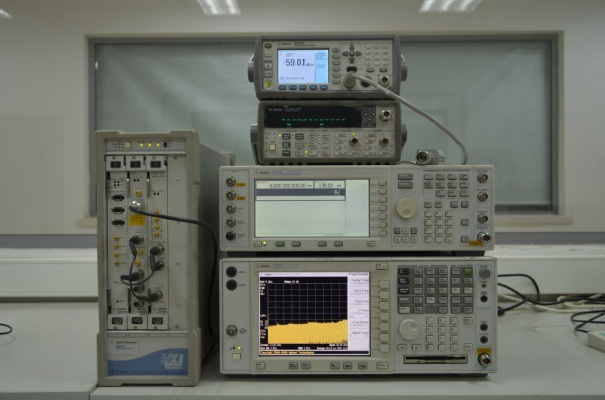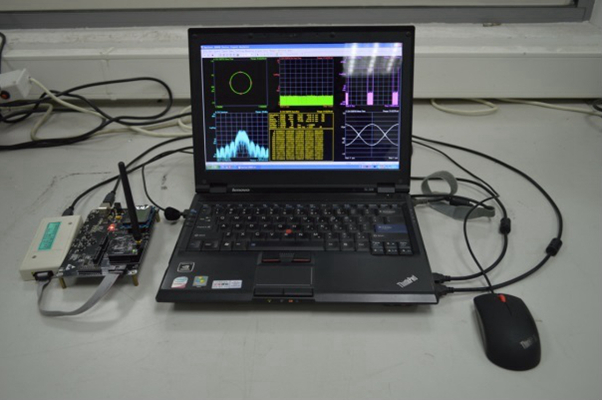 11、Impulse High Voltage Reference Measurement
The impulse high voltage reference measurement system developed by the division of electron and electricity measurement technology has won the third class prize of the Shanghai Scientific and Technological Progress Award. The partial response time of the impulse resistive divider developed in this project is less than 5 nanoseconds which approaches world advanced level. We can calibrate the full lightening impulse waveform at voltage level of 2500kV. The calibration parameters include peak value, front wave time and the half peak value time. The capability has been established for validating the performance of impulse waveform processing software with specified parameters using test data generator (TDG) provided by the IEC 61083-2 standard. In our lab, we can also evaluate the dynamic performance of the impulse digital oscilloscope and digital recorder using step calibration method according to IEC61083-1 standard.
Contact: Yang Pan, Tel: 86-21-38839800-32427
12、Optical Communication and Wireless Communication
The electronic transformer (ET) and electronic transformer test set (ETTS) calibration standards have been established in the division of electron and electricity measurement technology. We can calibrate ET(including Merging Unit) and ETTS with digital output according to the standard of IEC61850-9-1, IEC61850-9-2(LE). For the nonconventional transformer and also the ET with analogue output, the calibration was achieved with shunt and IVD using sampling method. The calibration range for ECT is 0.1A to 20kA and for EVT 1kV to 220kV/√3.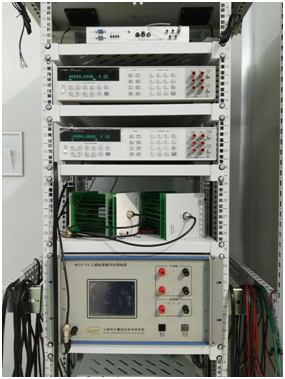 Contact: Yang Pan, Tel: 86-21-38839800-32427